Barry van Roden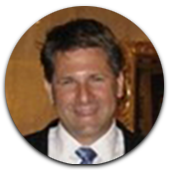 Barry is the President and Founder of van Roden Associates. He concentrates on executive appointments of commercial bankers and fixed income sales people.  Prior to founding vRA, he worked with the Travillian Group, an executive search firm focused on the financial services industry.  Barry started his career in financial services at SNL Financial, where he spent over 15 years in various roles in business and product development. He worked exclusively within financial services, acquiring a profound understanding of these companies and individuals in the sector.
While at SNL, Barry was the Vice President of SNL's IR Solutions subsidiary, which was focused primarily on developing IRWebLink, an investor relations website solution for publicly traded banks and other financial services companies.
In his role as Vice President, he developed extensive relationships with senior executives at financial services companies and consultants working in the investor relations space. Barry brings his relationships, his knowledge of company cultures and individual reputations, as well as industry expertise to his role as President at vRA.
Barry graduated with a BA of International Studies from Miami University (Ohio) and he speaks Spanish.

Erik Woodworth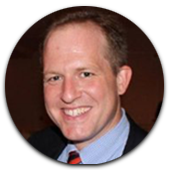 Erik Woodworth worked in research and investment in London, New York and Washington, DC. While studying at the University of Virginia, he joined SNL Financial where he helped build several financial information and analysis products used by executives, bankers and investors in the real estate, insurance and financial services sectors.
He later joined Cohen & Company, a boutique investment bank, as a sell-side equity analyst covering small cap US banks, worked as a hedge fund portfolio manager and helped raise capital as an investment banker. At Cohen he established the firm's London office and participated in the management of structured investment pools focused on preferred equity and subordinated debt investments in European insurance companies and banks.
In addition to his undergraduate degree from UVA, Mr. Woodworth successfully completed the Chartered Financial Analyst program.